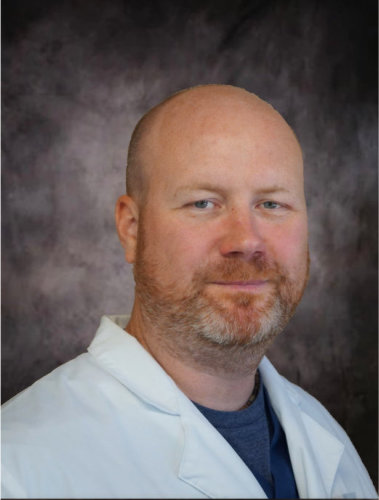 Dr. Hirt completed his foundational medical education at the California School of Podiatric Medicine in San Francisco, California, where he graduated with recognition from The National Scholars Honor Society.  He went on to receive advanced podiatric training at prominent medical institutions in California, which included advanced training in diabetic wound care at the Veterans Administration (VA) Hospital San Francisco.
Upon completing his medical school education, Dr. Hirt wanted to return to Michigan for further training.  He was accepted for advanced foot and ankle surgical training residency at Genesys Regional Medical Center.  Dr. Hirt is the current Representative for the Northeast Division of the Michigan Podiatric Medical Association.
Dr. Hirt lives in the Fenton area with his wife, where they are raising their two young children.
Advanced training in diabetic wound care
Advanced training in foot and ankle reconstructive surgery
Member of the American Podiatric Medical Association www.APMA.org
Member of the American Academy of Podiatric Practice Management www.AAPPM.org
Member of the Michigan Podiatric Medical Association www.MPMA.org
Board certified in foot surgery by the American Board of Podiatric Surgery www.ABPS.org
Attending physician at Genesys Region Medical Center www.Genesys.org
Attending physician at Hurley Medical Center (my "find a physician" listing)
Attending physician at McLaren Regional Medical Center www.MclarenRegional.org
On staff at Mid-Michigan Surgery Center www.Mclarenregional.org
On staff at Health Park Surgery Center www.Genesys.org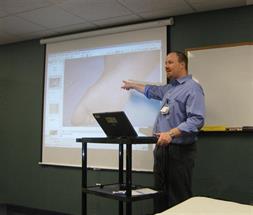 Dr James R. Hirt, guest speaker, educating residents at Genesys about advanced surgical procedures and techniques
Publications:
The Journal of Foot & Ankle Surgery 42(2):86-89, 2003
Abstract for Efficacy of Allogenic Bone Implants in a Series of Consecutive Elective Foot Procedures