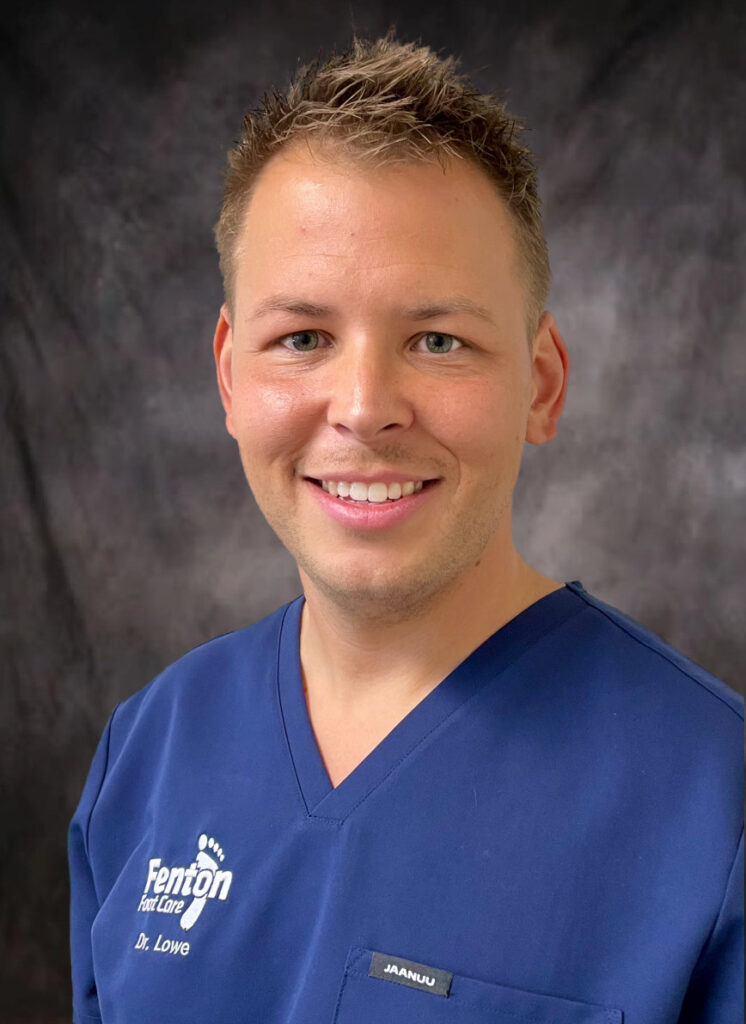 Welcoming Dr. Ronald C. Lowe, DPM
Dr. Lowe was born and raised in Port Huron, Michigan. He completed his undergraduate studies at the University of Michigan in Ann Arbor, where he earned a Bachelor's degree in Sociology. During his time at Michigan, Dr. Lowe dedicated his summers to working with children at Camp Pocono Trails, a weight loss camp for children that focuses on promoting mental and physical wellbeing.
Dr. Lowe completed his medical training at the New York College of Podiatric Medicine in New York City, NY. There, he served as President of the Student Association and received the NYCPM Board of Trustees Award for Excellence in Leadership. He graduated as a member of Pi Mu Delta Honor Society.
Returning to Michigan, Dr. Lowe completed his residency training in advanced foot and ankle surgery at Ascension Genesys Hospital in Grand Blanc. In addition to general podiatric medicine and surgery, he received specialized training in rearfoot and ankle reconstruction, as well as minimally invasive surgery.
Dr. Lowe lives in Clarkston with his wife, Kate, and their French Bulldog, Louie. In his free time, he enjoys reading, skiing, playing hockey, and spending time with his family.